Gone are the days when a handshake was a contract, and your salary was handed to you in an envelope at the end of every week. When you're running a small enterprise with less than ten people, you can get away with this even in today's age. However, if your business is growing at a tremendous rate, you should consider the numerous HRMS benefits you can take to your advantage.
Even if you have dedicated HR staff, HRMS help manage the growing load of HR tasks. If you empower your HR Executive or department with the right tools from the beginning, you will reap the benefits of the HRMS platform in the long run.
Role of HRMS in Benefits Administration
Employees are paid much more than just a salary and enjoy different benefit programs offered by their company. Companies are now offering their employees club memberships, flying miles, time off, annual bonuses, and options to invest in company stocks, which is a lot more than just pension plans and health insurance.
An HRMS platform will enable your HR staff to administer your company's benefit programs quickly and cost-effectively. You won't have to hire extra staff when the end-of-year bonuses come around. They also prevent fraud or employees from abusing any benefit programs.
Automate Routine HR Tasks
Your HR department might have to hire a lower executive to manage mundane everyday paperwork. Instead of increasing your overheads with more employees, your current HR staff could manage everyday documentation much more quickly if an HRMS is used to automize repetitive tasks.
It is challenging to track when your employees start and finish work without some record or software. Add to that the complexity involved in keeping track of annual leaves, sick days, AWOL days, etc. You may be able to manage a small workforce without assistance, but if you have hundreds of employees, it is impossible to handle without any errors.
An HRMS platform can ensure that you know if your employees were late, absent, or on time without any hassle. Your HR staff can stay on top of everything effortlessly.
Getting paid on time is essential for employee morale. Ensuring that there are no discrepancies in everyone's pay slips is crucial to avoid serious problems. Especially if you have any remote employees, connecting with their banks and transferring their pay can be difficult. Watch as your employees get paid through a few clicks of software.
HRMS can streamline the process when hiring a new batch of employees or when a new position opens. You can view and compare applicant resumes from one place and take relevant notes. It is easy to collect applicant data and documents for record purposes. Once you have hired a new employee or multiple new employees, you can provide them with company handbooks, projects, timetables, charts, and calendars through the HRMS platform.
Employee Self Service Features
Employee self-service features are breakthrough technology offered by human resource management systems (HRMS). These are very high in demand as they can automate the process of employees getting help or information from HR. Instead of writing numerous emails and setting meetings, an employee can go through the self-service module in the HRMS to check their remaining off days, bonuses, KPIs, projects, or file a complaint against another employee.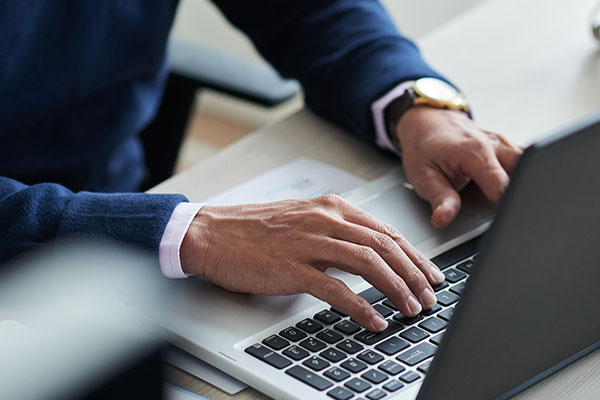 Need an HRMS solution for your organization?
One of the best HRMS benefits to look forward to is on-demand reporting. You can now analyze data and request reports much quicker. It is almost unbelievable how quickly your HR staff can prepare a complex report since all the information is a press of a button away. View reports on attendance, compliance, performance, retention, etc.
Employee profile Information
Since all your employee information is in one place and easy to view, you can track how long people have been working for which position. If someone has been working for a long time, they might deserve a promotion. With an HRMS, you can promote employees who deserve it promptly.
Sometimes your employees have other valuable skills that can get lost in a pile of printed resumes. With an HRMS, you can keep a list of the secondary skills of your employees. When you need the services of an expert for something, you can go through your employee profiles to see if anyone has the skills required. It is cheaper to find experts from within the company than hire a consultant.
Company Community Programs
Companies can arrange programs to help their employees, like carpool groups or company blood banks. Without an HRMS to store all employee profile information handy, creating a company blood bank or carpool group would be impossible. However, since managing all the relevant data is easy, your office can become a supportive community.
Discretion While Handling Complaints
Sometimes unfortunate events can take place at the workplace. Employees can mistreat each other or even commit fraud with the company. It is vital to maintain discretion during these troubling times. While the company forms an HR committee to handle the issue, sharing information only with relevant personnel is essential. There is the risk of sending emails to the wrong person or accidentally clicking reply, especially if the authorities are involved. 
One of the many HRMS benefits is handling HR-related communications separate from the company email software. There is no way that sensitive information can reach irrelevant personnel. This way, no one can start any foul rumors, and the company has enough time to strategize the best way to handle the fallout of any undesirable event.
In conclusion, there are too many HRMS benefits not to get one for your company as soon as possible. You should be able to expand your company at a fantastic pace without the stress of wondering whether your HR staff can handle the increasing load. 
Are you yearning to take advantage of our HRMS platform?
Get in touch with Microsys and let us help you redefine your HR operations.