Many companies have found that spend management has been a game-changer in streamlining their operations. For example, it streamlines procurement procedures and improves product catalogs. Organizations need spend management software and spend management tools to carry out associated duties because it is multi-tiered management encompassing numerous operational domains. Spend management is still a relatively new notion in the corporate world. In many organizations, its concept  still hasn't been properly assimilated.
Without further ado, let's learn more about how and when a spend management software might be useful. We'll quickly discuss the concept of spending control and take a look at one of Canada's most extensive spend management systems.
Spend Management Software Is Hardly Different than Expense Management Software
When it comes to spending, the most common misconception people have is that it's just another name for budgeting. It's the same with spending management software and tools for tracking expenses. First, let's define the subtle differences between these two financial management methods.
Keeping tabs on all the expenses that yield no benefit is the goal of expense management. A traveler's cash outflow includes expenses such as food, lodging, and entertainment.
However, spend management is a broader concept of financial management. In addition to the ordinary costs, it considers all the cash outflows that go into the development of products and services. Procurement and supply chain management are also included in the scope of spend management.
This in-depth and insightful analysis of organizational spending helps in strategic decision-making. As a result, spend management can help a business streamline compliance measures, optimize sourcing operations, and save money by cutting  costs that appear to be unneeded.
Since the scope of the work is so large, comprehensive spend management software is essential to good spend management.
How to Manage Your Company's Spending
It is not a one-time undertaking or a series of iterations. An enterprise must provide an environment where the expenditure management process flow can be managed. Here, we'll discuss the most important aspects of spending control:
Using a Spend Management Software to Track Where Your Money Is Going Could Be Beneficial
The first step in implementing a spend management strategy is identifying all of the places where money is spent. Trying to track down all of the expenses is proving to be more difficult than expected. However, in a real-world situation, when expenses are spread out across a wide range of visible and hidden channels, calculating an exact total becomes a difficult task. Transferring responsibility for this process to the appropriate departments while keeping them linked via expenditure management software can help it run more smoothly.
Creating a Central Database of Relevant Information
Phase two of the spend management process helps in the collection and storage of all data in a single location. Using a spend management platform that allows you to keep documents on its cloud-based interface can make this data collection procedure a breeze. Having the spend data repository hosted on a cloud-based platform ensures that all of the stakeholders working remotely can access it at any given time.
This is the most critical step in implementing spend management. The collected and identified spend data will be analyzed in this phase to provide helpful insights. To begin, make sure there aren't any transposition or duplication problems in the data you have collected. To make things even more complicated, you'll have to account for expenses incurred in the past and convert them all to the same currency.
Once the data has been cleaned, you need to categorize it to make it more accessible. For instance, you must group all expenditures related to sourcing into a single column. Moreover, utility and maintenance costs will be shown individually.
The final step is to analyze all the cleaned-up and categorized expenditure data to determine how your money is spent. Your KPIs will help guide you to determine which investments are worth making and which ones need to be reconsidered.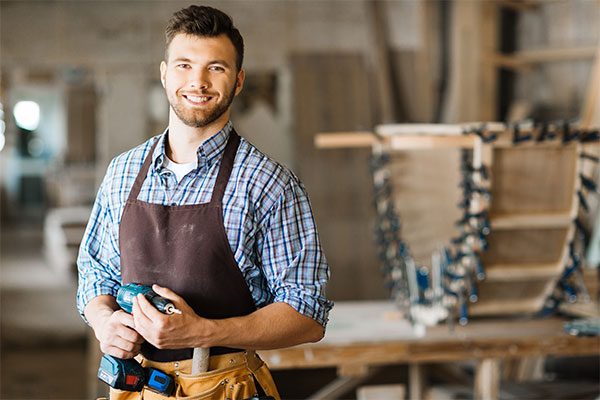 Need a Spend Management Software solution for your organization?
Streamlined Spending Habits
You'll be able to make better-informed decisions about spending after getting on with this spend management method. If you add these metrics to the process, you'll see better results.
1. A Devised and Implemented Expense Policy
You might develop an expense policy due to your early spending management efforts. This policy ensures that all departments and employees follow the recommendations of the decision-makers after examining the spending data. A strong policy will be a better tool for limiting spending than manually controlling every single expense from the top down.
2. Regularly Performing Internal Audits
An improved level of transparency in spending is required for good spending management. This can only be achieved by regular internal audits. It's important to scrutinize all departments and spending routes through an audit. Using this tool can help you quickly find and fix mistakes. Audits will benefit from the information obtained during the spend management process.
3. Using a Powerful Software Tool for Spend Management
Finally, ensure that your employees use the most up-to-date spending management software. You'll need a multi-functional expenditure management program to carry out many of the operations outlined in this article. Spend management software allows you to keep track of all of your expenses in one central, easily accessible spot.
It's easy to get a spending management system. Small and medium-sized businesses can get the most out of a spend management software solution in Canada with SimplyPurchasing by Microsys. As previously stated, spend management is closely linked to the procurement process. SimplyPurchasing simplifies the procurement process with minimal effort. The software, in particular, will improve the visibility of your procurement activities in terms of spending.
Microsys is an experienced and cost-effective IT support service provider for small and medium-sized businesses. The company is dedicated to providing the Canadian corporate sector with a top-notch network, computer, and business application support services.
Get in touch with us today!